MOLDEC, with its company name coined from "Mold" and "Technology", has manufactured electronic parts for about 30 years in Japan's Tohoku region.
With valuable feedback and support from our customers, MOLDEC has committed itself to "Monozukuri," Japanese craftsmanship in manufacturing, and enhanced its expertise for many years.
While the 2011 Tohoku Earthquake caused minor damage to our head office in Ohtama-mura, Fukushima, and a factory in Miyako-shi, Iwate, the generous cooperation of our customers has put those facilities on a path toward recovery.
Meanwhile, faced with an era of significantly increased competition, companies in the electronic parts industry, including emerging Asian countries, need to strengthen their winning edge.
Against this backdrop, MOLDEC has already embarked on initiatives toward a new phase of

"Monozukuri,"

to fulfill its role as the solution provider that can quickly meet its customers' demands by fully integrating manufacturing, technology and marketing in one seamless operation.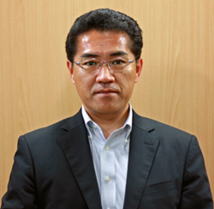 President&CEO Minoru Ichihashi